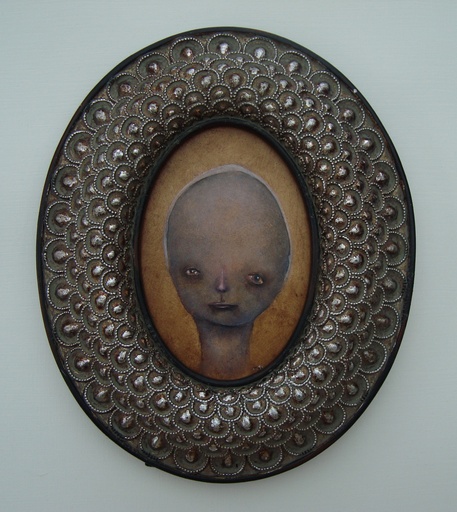 Abstract to visionary
Christines world is teeming with creatures. As her works vary in intensity, emotion and dimensions, so do the theme and subjects. In a wide – or wild? – range, from tiny portrets to families or captured mythicalesque moment, the paintings speak in a curiously absorbing world view, yet unique coherence.
Christine draws a purpose and theme for the work from an abstract first base. Along with her palette, a refined shadow and light play make her work present an extraordinary luminous quality.
Though there exists, certainly, a deeper sense in her work, is there a need for storytelling around them – and should it be inflicted upon the viewer? The artist does speak volumes – through the richness of the work itself.
Every comment or question is welcome! Click on the icon 'comment' to send a message.
If you want to receive newsletters, click at the bottom on CONTACT - Newsletter.
Facebook: www.facebook.com/MorrenChristine
Twitter: @gnagnagna
Instagram: @christine__morren

GLICEE PRINTS available HERE